Coronavirus – Woughton Update
Update – July 2021
As you will probably be aware, the restrictions have mainly now been made 'advisory' – masks, social distancing, numbers and capacities have all been removed as legal requirements, but may remain in place for some places.
Woughton Community Council is one of those places and we request that you continue to take steps to reduce the risks both to yourselves and others, especially those more vulnerable. These steps include wearing masks when indoors in close contact, using hand sanitiser / washing hands regularly, maintaining social distancing where possible – all of those things that have helped us to keep on top of things over the past year plus.
At time of writing (22nd July 2021), local infection rates remained at over 400 per 100,000. This is significantly higher than the rates at either of the previous lockdowns being enforced and whilst serious illness, hospitalisations and deaths are much, much lower, they are also rising at the moment.
For many, being vaccinated and finally being able to move back towards a 'normal' life is fantastic and welcome. For others, life continues to be seriously impacted by the situation – those that are vulnerable, unable to be vaccinated or who have yet to have both doses. These are the people we need to keep safe and help make sure EVERYONE in our community is protected as much as possible. Woughton is home to many who are vulnerable (and even vaccination doesn't fully prevent infection) and we ask for all your support.
Please do enjoy the summer, stay safe and look after each other. Thank you, as always, for all your help with this and here is to things getting even better over the coming weeks and months.
Sources of support can be found by clicking HERE.
Resources to keep active you can find HERE.
Resources to help talk about Coronavirus and stay well are HERE
Staying safe online information HERE
Update – March 31st
We have had some information shared by Community Action: MK around some of our diverse communities and the options around vaccines and information.
Covid 19 Vaccine Information
Covid 19 Vaccination Information – British Red Cross – Refugees and Asylum Seekers Video
Covid 19 Myth Buster Video And Useful Information  
Covid 19 Vaccination Video For People With Autism
Covid 19 Vaccination Video In Polish
Covid 19 Vaccination: British Sign Language Gov.UK Resources
Collection Of Information Surrounding The Covid 19 Vaccination Programme – Gov.UK 
Covid 19 Information
Useful Contacts and Information
Covid 19 Stay Safe During Ramadan
Covid 19 Easy Read Lockdown Guide
BBC Covid 19 message in South Asian Languages  
BBC Covid 19 message in Punjabi
BBC Covid 19 message in Sylheti
BBC Covid 19 message in Gujarati
Gov.UK Roadmap To Ease Covid 19 Lockdown – Large Print Available
UBELE Real Life Lived Fear And Hesitation Surrounding The Covid 19 Vaccine
We are sharing this, but all information is provided by external agencies and is not vetted by WCC.
Update January 2021
Following the announcement of a further lockdown, with restrictions similar to those that were in place back in April last year, a reminder about the essentials:
You should stay at home except for:
To go to work or provide voluntary or charitable services, if you cannot reasonably do so from home – this includes key workers and those in the construction industry.
To shop for food and/or medicine for yourself or a vulnerable person.
To provide care or help to a vulnerable person.
To exercise – see below for specific rules.
To seek medical care or an appointment or avoid injury, illness or risk of harm, including domestic abuse.
To meet your support bubble or childcare bubble where necessary, but only if you are legally permitted to form one.
To attend education or childcare if you are eligible
Outdoor socialising and exercise
Socialising outside is allowed only with people from your household or bubble. Stay 2 metres from anyone not in your household.
Outdoor exercise such as walking or running can be done with your household or bubble, or with just one person from another household. Exercise should be limited to once a day and you should stay in your local area.
Sporting venues including pools, gyms, tennis courts and golf courses will close, but playgrounds will remain open.
For Woughton, the rules also mean that most schools will close and online learning will be offered instead. Our offices will remain closed, but the Community Fridge will be open Tues – Thurs between 10am – 2pm.
We will continue to post information, activities and similar during this period and do click the links above for lots of things from last time round!
Develop wellbeing skills to support loneliness
This is a virtual learning space for participants from Bedfordshire, Luton and Milton Keynes, who identify with loneliness and would like to learn tools and techniques that support their own wellbeing. These sessions are being offered by Mind BLMK and details can be found at https://www.mind-blmk.org.uk/training-and-education/supporting-loneliness/

Additional – 7th January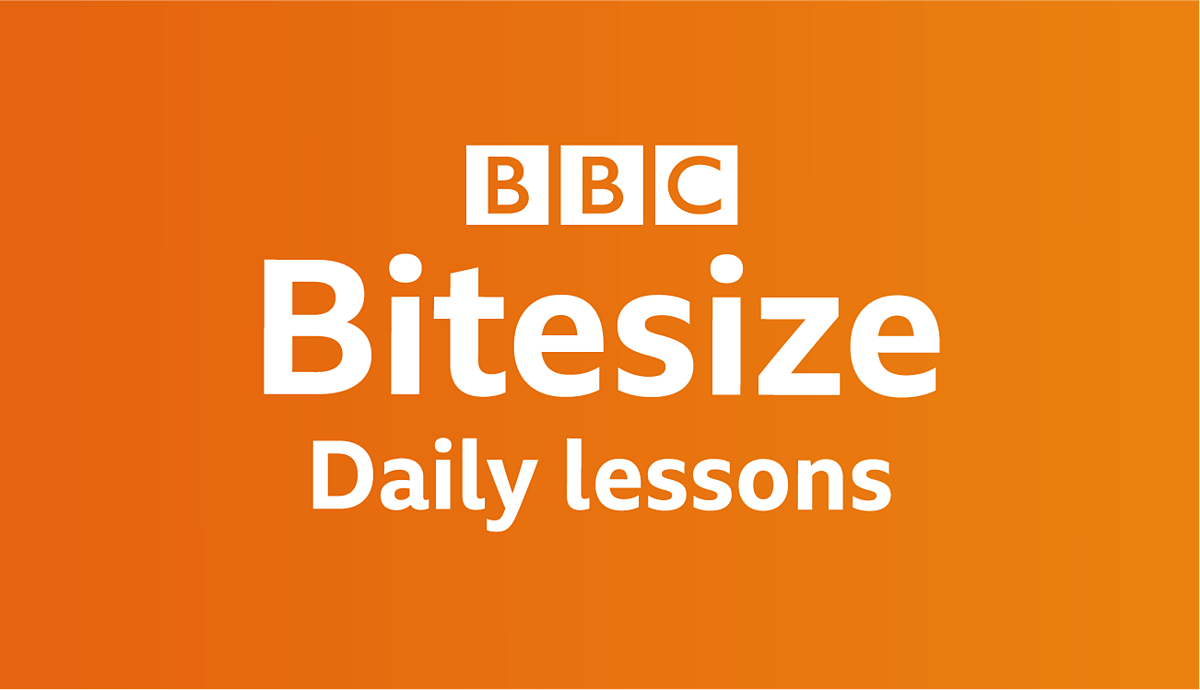 BBC will be providing home school support programming on both CBBC (for primary pupils) and BBC2 and via the red button (for secondary students). For those of you who may be struggling with access to the internet, some mobile phone companies are supporting additional data allowances – your school or college can support you with this or check HERE
We understand that other television providers are also increasing their education offer, so do check with your provider to see what they have to offer.
Update 8th January
During lockdown, you can still access Milton Keynes Libraries, but online.
e-books, audiobooks, online comics and graphic novels, newspapers, magazines and periodicals, online courses, even driving theory test practice. There is absolutely LOADS to find.
You can also do 'click and collect' – check the Facebook or website for more information.
Update 12th May
Following the announcements at the weekend and further updates yesterday, we are updating to say that from a Woughton Community Council viewpoint, there is very little to update! We would encourage you to continue to stay home if you can, maintain your distancing and carry on as you have been.
We know that it is hard. We know that people miss family and friends, we know that it will be great when things get back to 'normal', but we still have high levels of  infection and don't want to undo all the positives that have happened.
New 'guidelines' from the government are HERE
Update 17th April
Last night, the government announced that the current safety measures (social distancing, stay home, etc.) would be extended for at least a further three weeks. This is to try and ensure that the NHS is able to cope (some of you may have seen the fantastic work that MK General Hospital is doing last night on ITV) and that the rate of infections reduces. It is likely some changes will remain in place beyond this, especially around large gatherings.
We would like to thank you for staying home, for clapping our heroes (not just NHS, but care workers, transport workers, volunteers, refuse collectors, shop workers, cleaners and everyone else who is out there and keeping us all going) and for helping to keep the country safe. Whilst there are some people who don't understand the importance, most of the people of Woughton have been wonderful, so thank you.
We are continuing to work, both from home and online and out and about in the community, trying to make sure that people are supported. If someone you know needs help, food, medicine or just someone to check in on them, let us know and we can see what we can do.
Stay home. Protect the NHS. Save lives.  You've been doing it. Keep doing it. And thank you.
Update 6th April
PLEASE STAY AT HOME WHERE YOU CAN
Woughton Community Council would like to say a huge thank you to everyone who is working so hard to support our community; NHS staff, shop workers, transport teams, carers, volunteers and everyone else who is out there doing what they can to help.
We would also like to thank you for listening to the advice and staying home. We know that it is tempting to get out, especially when the sun is shining, but PLEASE do stay at home and encourage your children, teenagers and others to do the same.
We are here if you need us, working remotely but please do get in touch if there is nobody else who can help. We can link you up with other groups and people who are supporting local people and try and ensure that everyone gets what they need.
Update 30th March
Can we ask you once again to bear in mind the current situation and government guidelines;
Please stay at home unless absolutely necessary to go out
Please understand that others may still be working (NHS, transport, etc.) so be considerate neighbours
Please don't put rubbish out until the morning of the collection (night before if necessary) to reduce the amount of litter flying around
Please continue to help each other out, safely and in line with distancing. This is what makes our community great.
We know its hard and ask for you all to think about others at this difficult time.
Thank you.
Update 24th March
Following further information from the government last night, a further update.
There are now significant restrictions on people leaving home. This is only allowed in very limited circumstances:
Shopping for basic necessities such as food and medicine. Shopping trips should be as infrequent as possible
One form of exercise a day such as a run, walk, or cycle. This should be done alone or only with people you live with
Any medical need, or to provide care or to help a vulnerable person. This includes moving children under the age of 18 between their parents' homes, where applicable. Key workers or those with children identified as vulnerable can continue to take their children to school
Travelling to and from work, but only where work absolutely cannot be done from home
Even when following the above guidance, people should minimise the amount of time spent out of their homes and should keep two metres (6ft) away from people they do not live with.
The government is also stopping all social events, including weddings, baptisms and other ceremonies – but funerals will be allowed.
For us, here in Woughton, this means that children will need to be kept within the grounds of your home (no 'playing out', no friends round – only your immediate household), that shopping should be done in one go – once or twice a week maximum (rather than popping out everyday) and that we are all going to be spending more time at home.
For more information about what is / isn't open, what the restrictions are and for how long, the BBC has details HERE
At the current time, these restrictions are in place for 3 weeks. If people comply and the virus spread is reduced, they MAY be relaxed. However, if this doesn't happen, they may continue for longer.
If you need help during this difficult time, we are linking up with groups and individuals across the city to try and make sure everyone gets what they need. If you are in need and there isn't anyone else who can help, get in touch and we will try and find someone to assist.
Please note that ALL our services will stop from today, including landscaping and environment officers being out and about. We will continue to work remotely, but to comply with the new restrictions, we will not be continuing in public spaces.
It is in everyone's interest for us to stay at home, stay safe, reduce the spread and help reduce the burden on the NHS. If we can keep our parish safe, we can get through this together. Thank you for understanding.
Update 23rd March
We have added some information that may help those of you that are staying in with keeping active, mentally and physically. You can find that HERE.
People are strongly encouraged to stay home where possible to reduce the risk of spreading the virus. After the weekend showed lots of groups gathering, it is important to remember that staying a safe distance from other people (alongside hand washing and the other rules) means that we can reduce the spread, reduce the demands on the already stretched health services and try and reduce the number of people suffering. We await further guidance from the government as to what they plan to do.
Age UK are providing emergency shopping and prescription collection service to residents of Milton Keynes aged over 70 who do not have existing support. – 01908 550700 Monday – Friday 9am to 4pm
If you are at home and in need of urgent help and there is nobody else who can support you, you can contact us and we will do what we can. Our resources are limited and we are working to try and identify people across our parish who are able to help. We will continue to work with our partners to find ways to ensure that everyone gets what they need.
We will update again as and when we hear anything further.
Update 20th March
We have provided a page on the website with sources of support, that we will continue to update as we get more information. That can be found by clicking HERE. If there are things that you think would be useful to add, please let us know.
Update 19th March
Following the announcement yesterday that schools will close from Friday for most children, we would encourage those of you who are 'key workers' to contact your children's school(s) today to check arrangements.
We are the parish that hosts the Hospital and we know that many of the staff there live locally. We also have some other key employers and employees within the parish – we all need to do what we can to support our key workers at this time; shop workers, truck drivers, NHS staff, chemists, transport workers and many others. Please be kind and support them at this extremely difficult time.
More as we know more.
Update 17th March 2020
Following advice from Central Government and in line with safety precautions, as from today the following actions have been taken to protect local residents and staff and help reduce the impact of the virus:
Our buildings (Hub, No 95, all community centres) will close with immediate effect. The nursery at Eaglestone will be given until the end of the week to enable alternative arrangements to be made.
All public facing services (advice, wellbeing, youth, Community Fridge, Community Café) will stop operating any public access sessions from today. Services will remain accessible via email, phone and Skype, where suitable.
All meetings with external partners will be postponed or will take place online
Landscaping will continue to deliver  where this is possible in line with the guidance.
This is clearly a difficult time and these decisions have not been taken lightly. We have to protect our staff, our councillors, our residents and those we come into contact with. Whilst many of us don't fall within the 'high risk' categories, many of us do and the need to protect everyone is paramount.
We will continue to update via this page, our social media and other routes. The council will still be 'open' for phone calls and online (email and social) and our staff will continue to work remotely. Whilst there will be some things that may take longer, we will endeavour to ensure that we continue to respond where we can and continue to support our community whilst maintaining the 'social distancing' that has been encouraged.
Thank you for your support at this time and please don't hesitate to contact us if we can help.
Update 13.03.2020 @ 13:00
Following updates yesterday and overnight, some updates around the current situation.
The risk for the UK has been increased to 'high'.
New advice has been issued for people with 'mild' symptoms:
Stay at home for 7 days if you have either:

a high temperature
a new continuous cough

This will help to protect others in your community while you are infectious.

Woughton Community Council continues to review our plans and proposals – we have increased the frequency of cleaning regimes throughout our offices and community centres and would encourage ALL users to consider how they can help maintain this.
Whist we currently have no cases within the organisation, we continue to monitor and where officers or others have any symptoms, they are being encouraged to remain away from the office and work remotely.
We have updated our contingency planning further and, in the event that we need to close our offices or community centres, we are able to continue to provide telephone and remote contact – whilst there will be an impact, we will continue to work towards providing as much as is possible and realistic.
Please also bear in mind those around you – if there are vulnerable people who may need some help, please do what you can or let us know and we can see what we can do.
The situation remains changeable – the football has been placed on hold until April (the only way to stop Liverpool winning the title!) and it is likely that we will see more and more events cancelled or postponed. Wit the current projections, it is likely that the situation will remain uncertain for a number of months, so please do keep an eye out for updates around our services, events and activities.
Update : 12th March 2020 @ 14.20
Following developments over the past couple of days, a couple of points to note:
At the current time, there are no plans to close schools, colleges or workplaces. However, some steps have been taken in other areas (Ireland) so it is possible that this may happen in the future.
Woughton Community Council have reviewed the Contingency Planning and will be working to ensure that whatever happens, we will continue to be available, even if only remotely (i.e. via email, phone or using other electronic means such as Facebook messenger, etc..).
Our services will continue as advertised at the current time, but we encourage you to be responsible in terms of attending offices, events or activities. If you are unwell, we would request that you DON'T attend, but do feel free to contact us by phone, email or via our social media.
The information below remains valid – hygiene is essential and please also note the messages from others asking you to take reasonable steps, but stockpiling is unnecessary.
You will have seen lots of information and comments around the Coronavirus and whilst we don't want to panic, it is sensible for us to take steps to protect our staff, residents and services within the parish. The situation is changing daily, so please note that this information is based on what we know on 12th March 2020. We will update as we know more.
For further information, we recommend checking https://www.nhs.uk/conditions/coronavirus-covid-19/, the NHS page. We do not recommend following advice from Facebook, Twitter or someone you met outside the shop.
Advice from the NHS and Public Health is:
COVID-19 is a new illness that can affect your lungs and airways. It's caused by a virus called coronavirus.
Signs and symptoms of COVID-19
The symptoms of coronavirus are:
a cough
a high temperature
shortness of breath
But these symptoms do not necessarily mean you have the illness.
The symptoms are similar to other illnesses that are much more common, such as cold and flu.
How COVID-19 is spread
Because it's a new illness, we do not know exactly how coronavirus spreads from person to person.
Similar viruses are spread in cough droplets.
It's very unlikely it can be spread through things like packages or food.
What should I do if I think I have coronavirus?
NHS 111 has an online coronavirus service that can tell you if you need medical help and advise you what to do.
Use this service if:
you think you might have coronavirus
in the last 14 days you've been to a country or area with a high risk of coronavirus
you've been in close contact with someone with coronavirus
Do not go to a GP surgery, pharmacy or hospital. Call 111 if you need to speak to someone.
Woughton Advice
As with all viruses, good hygiene is essential. Regular handwashing, cleaning of surfaces and avoiding touching your face after possible contact with the virus are the main issues. There is no evidence to support the use of face masks.
In our offices and community centres, we will ensure that hygiene is maintained and, where appropriate, will increase our frequency of cleaning. We have hand sanitisers at the Community Fridge and the Community Café, and we strongly encourage people accessing these services to use the sanitiser. We will also be taking steps within the Community Fridge to reduce the risks of contamination – please see signs in the fridge and follow instructions.
At the current time, we will continue to provide all the usual services; advice, wellbeing, landscaping, community events, fridge, café, environment, youth and everything else. However, if the advice from the experts changes, we may need to postpone or cancel some services.
We will update this advice as and when the situation changes. In the meantime, please do take the necessary steps to look after yourselves and each other and remember that whilst there is a risk, it remains low.